THE VINEYARD OF NANTES IS BEAUTIFUL IN THE MORNING!
On this Sunday, May 24th, let us tell the story of Château du Cléray in Vallet. Nestled in the middle of the vines, the château stands out for its high silhouette: let's go and discover its history!
A castle, a park, vineyards as far as the eye can see, a tender green under a friendly sun, the setting is set!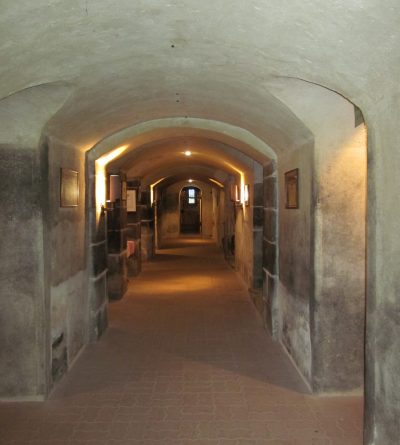 Thierry tells us the history of the château and the sites, closely linked to the history of the Nantes vineyard. We travel through the history of places, people and wines because Cléray is also a coveted terroir. image visits the cleray the vineyard of nantes. Thierry paints the portrait of Château du Cléray like a painter concerned about the realism of his canvas. Thus we learn of the existence of a first castle whose remains, certainly disappeared, are visible on a cadastral level. The names of the families who own the castle follow one another, only the name of the architect remains unknown. To the rhythm of the guide's melodious voice, the Cléray gradually reveals its secrets: photos and plans to support it, and in the footsteps of the guide we discover the beautiful vaulted cellars of the castle and the outbuildings with their Rustic Italian-style architecture revealed by small orange bricks called "chantignolles".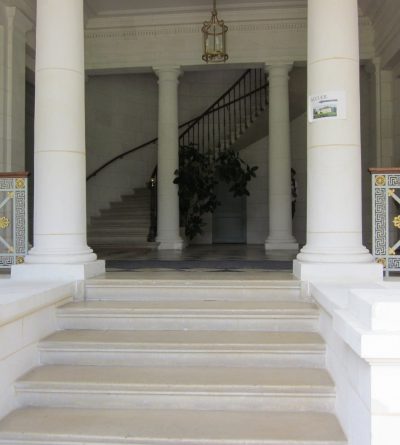 The architecture of the castle takes us all the way to Italy, the birthplace of the famous Renaissance architect Palladio, whose Palladian architectural style influenced the architecture of villas and castles in Europe, particularly in England and even in the vineyards of Nantes.
The entrance to the castle is magnified by a very elegant architecture, the majestic half-ellipse staircase invites us to discover the place and makes us turn our heads, we imagine the view from above on the vines!
The visit takes us to the Château's Salon de compagnie where a tasting of the estate's wines is offered by the hostess.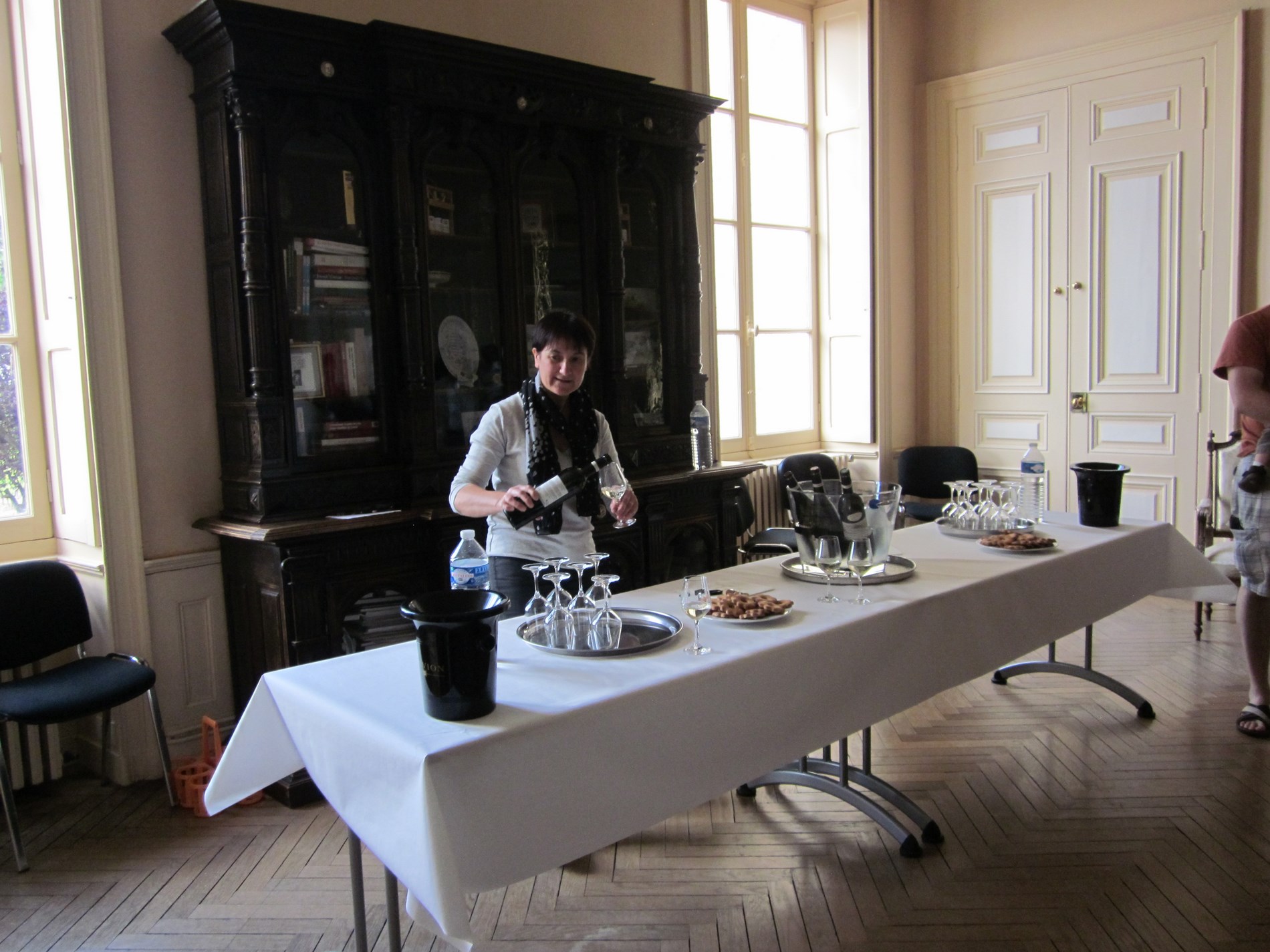 Muscadet Sèvre et Maine sur Lie reveals the subtleties of a rich terroir and arouses our curiosity towards other nutmeg and local wines. But let's not say any more because the most beautiful visit is the one you experience yourself with your own history and thirst for knowledge!
Alcohol abuse is dangerous for your health, consume in moderation
Caroline - Pôle Développement Office de Tourisme