Clisson is the very place to visit for groups all year round. Check our selection of must dos in the town where Brittany meets Tuscany.
GUIDED TOUR OF CLISSON
Please contact us : +00 (0) 2 40 54 24 22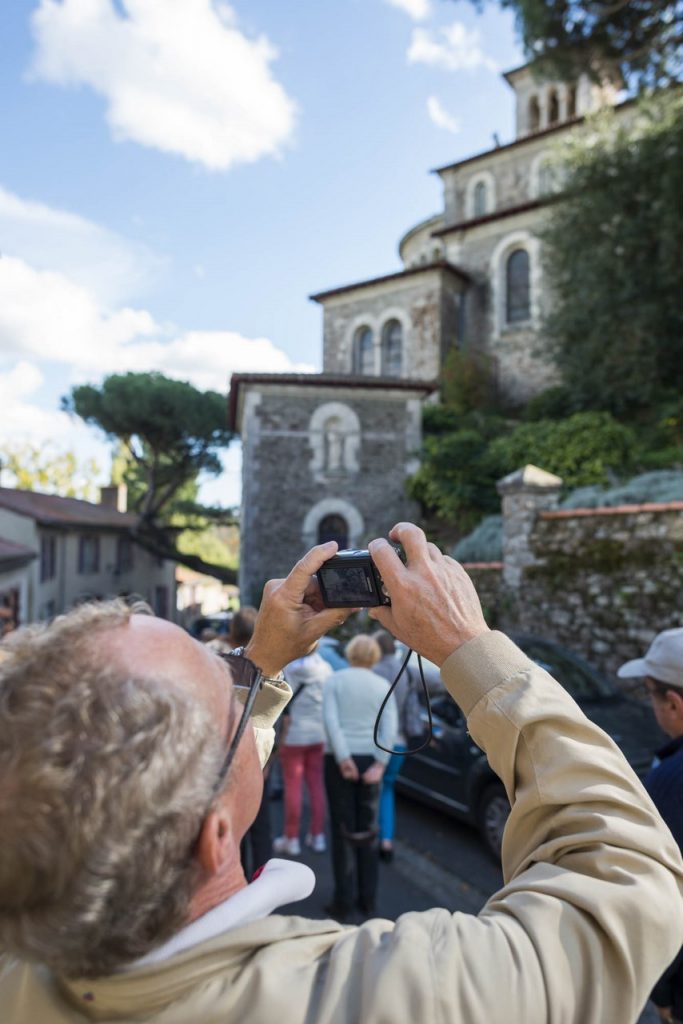 The fascinating history of Clisson takes you back to the very prosperous period of the Middle Ages and the famous people who inhabited the impressive castle. The War in the Vendée marked a pivotal era: it left behind a valley to rebuild. Clisson also invites you to discover through its narrow streets and along the banks of the Sèvre Nantaise a range of Tuscan colors, scattered here and there at the beginning of the 19th century by artists who were in love with this setting, after returning from Italy. Visit by night possible under the glow of the lights from June 15 to September 15 (additional fee: €1 / pers.). Walking tour. Please note: sightseeing tour of the most beautiful sights in Clisson adapted to people who have difficulty walking (on request).
Price: €4.50/p – based on a minimum of 25 people
€4 / person in a package (tour + meal ) 
additional fee Sunday, public holidays, foreign languages: €1 / pers. / Duration: 1h30min
PEDESTRIAN QUIZZ
Discover the historic center of Clisson on foot with family or friends. Don't forget to take your pencil! It's the ideal solution for a fun way to discover the history and remarkable landscapes of Clisson by yourselves or with a guide by punctuating your interactive walking tour with 3 tests (skill, recreational, memorization). It's your turn to play! The best team will of course be awarded during a Muscadet wine tasting.
Prices (without a guide)*:
1-9 people:  €30 package
10-15 people: €3 / pers.
16-20 people:  €45 package 
+ 20 people: €45 package / group of 20 people + additional €3 / pers. (ex. 80 people: 4 €45 packages)
Duration: 1h30min
Unsupervised activity: walking tours and answers given to the organizers the day of the tour at the Tourist Office (visitors center in Clisson) or beforehand if necessary.

Our groups department is at your disposal from Monday to Friday
from 8:30 to 12:0 am and from 1:30 to 5:30 pm
Contact us