Major international event in the Nantes vineyard
The 15th edition of the Hellfest Festival will take place
the two weekends of June 17th to 26th 2022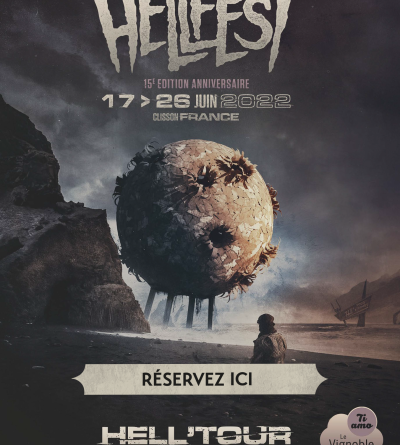 You are attending the 2 Hellfest weekends and you want to discover what's going on around the festival?
The Hell'Tour programme is there for you!
From Monday 20th to Wednesday 22nd June :
Discover the events, concerts, tastings, organised by our partners
Guided tours not to be missed
Plan your day drip ! 
in Pornic, Puy du Fou or Tiffauges
Get the Nantes city Pass!
With a record attendance of 180,000 people reached in 2018, Hellfest tremendoulsly increased its attendance. The originality of the artistic side of the festival has allowed it to achieve international recognition. Born from the passion of its young founders, it maintains its difference and independence – Hellfest has become the biggest, baddest and best French festival of extreme music
2022 line-up
Double click on the image to enlarge it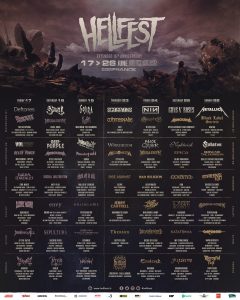 An international cultural event
Information
Hellfest
Rue du Champs Louet
44 190 Clisson
Website
By welcoming an audience of more than 70 different nationalities and promoting cultural and artistic diversity, Hellfest has definitely become one of the most important . The Hellfest is now the largest festival in the Pays de la Loire and the 2nd largest at the national level beautiful promotional and tourist flagships.. 
FRINGE FESTIVAL IN TOWN FOR FESTIVALGOERS.
Since 2007 the festival has been invited into the town of Clisson with its unique historic setting.